GENERALI HELLAS
Generali is active in Greece since 1886 and is the 6th largest insurance company in the country, with a 10,5% market share. We are committed to serve our customers with simple and smart solutions to be able to quickly resolve their problems and focus on their needs. We are also deeply engaged in Corporate Responsibility – a commitment rooted in our work as insurers, but that also goes beyond our business vocation.
Our Strengths
Generali is a company with an extensive sales network, from Heraklion in Crete up to Alexandroupolis and from the island of Chios to Kefallonia, and more than

833.000

clients all over Greece trust.
It offers comprehensive solutions in all insurance sectors: Life, Home, Car, Boat, Small Business Insurance, as well as Corporate Insurance and more.
Its highly skilled technical departments in combination with innovative insurance programmes, bring a new insurance message to consumers, in this volatile era we are living in. Through the specialized customer support center and exclusive partnerships, like the one with Europ Assistance in Road Assistance for example, Generali offers exclusive solutions to its customers.
The company's

highly skilled

484 employees are always willing to find solutions and its exceptionally structured

sales network

is composed of insurance agents who are trained on a regular basis and always up to date with the latest developments in the insurance industry.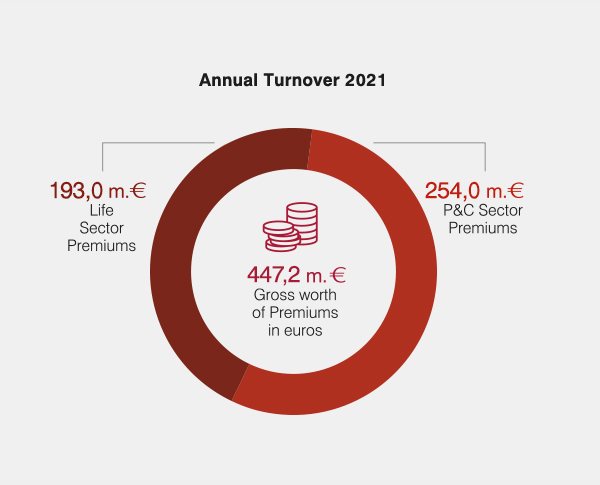 CONTACT US
You can contact us on the following numbers and e-mail addresses:
Insurance Products: T. 18112 (or +30 210 8096100) E. info@generali.gr
Customer Service: T. 18112 (or +30 210 8096100) E. info@generali.gr
Marketing & Communications: marketing@generali.gr
For contact details of our Central Offices, in Athens and Thessaloniki, click here.
For contact details of our Sales Network Offices and our Independent Partner Network, click here.