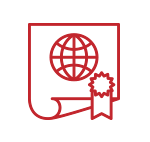 Website Publisher
Generali Hellas Insurance Company S.A.
Headquarters: 35-37 Ilia Iliou & Pitheou str., Athens 117 43
Joint-stock Companies Reg. No.: 25081/05/Β/91/22, General Commercial Reg. No. : 941401000
A member of Generali Group
Tel. (+0030) 210 8096100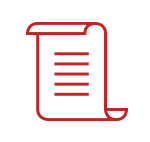 General Information
Generali Hellas S.A. (hereinafter GENERALI/Proprietor) through www.generali.gr website provides its visitors/users with the possibility to learn about the products and services provided by GENERALI, while they are required to read the following terms of use for services provided before visiting or using the website.
Using the website presumes the unconditional acceptance of these terms of use by the visitors/users, who in the event of disagreement with the terms of use should not use and should leave the website.
GENERALI reserves the right, at any time, to modify the terms of use with a corresponding notice of the modification on the website, and users/visitors should check every time for any changes, and if they continue to use the website after the notice or establishment of any modification, it is presumed that they expressly and unconditionally accept the modified terms and conditions.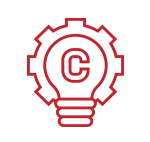 Intellectual and Industrial Property Rights
The entire content of the website is a property of GENERALI, as a subject of its intellectual property and governed by the relevant National, Community and International Provisions on Intellectual Property. Any copying, reproduction, republication, storage, distribution, publication or in any way exploitation or transfer of its contents or part thereof without the written permission of GENERALI is expressly prohibited. The trademarks and logos appearing on the website are copyrighted by GENERALI and any use of them without the written consent of GENERALI is prohibited. The name GENERALI or any trademark including the distinctive name GENERALI cannot be placed on any web address or email address without the prior written consent of GENERALI.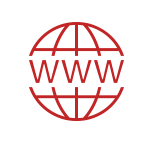 Limitation of Proprietor's Liability
The information provided on www.generali.gr website is provided in good faith by GENERALI, which makes every effort for the accuracy of information in the time of writing. The information contained on www.generali.gr website does not constitute direct or indirect recommendation, advice or encouragement to conduct financial or investment act or any other act with financial effect, but it is at the complete and sole discretion and responsibility of the visitors/users to evaluate any information and to act at their own will, while GENERALI is exempt from any liability for any consequential damage or any loss of profit, direct or indirect damage to the visitors/users.
GENERALI has no obligation to modify or update the information provided on www.generali.gr website. This information is only informative and may be used by the visitors/users, who assume full responsibility, with respect to information, on personal purchase decisions. GENERALI is not responsible and does not guarantee that the information shall be provided without omissions or updates or errors or interruption or that any errors shall be recovered immediately.
www.generali.gr website is not responsible for any error or inaccuracy during the transmission of information or even commands by the visitors/users and for any interference, incorrect indication or system failure due to force majeure or any other reason.
GENERALI acts reasonably to prevent malware occurrence (e.g. viruses, Trojan horses and worms), but does not guarantee the absence or non-occurrence of such software and is not responsible for any damage or any malfunction occurring to the visitors/users when they visit www.generali.gr website, while they bear the sole responsibility for protecting their equipment and their systems from any malware.
GENERALI takes care in order to ensure the availability of www.generali.gr website and its services, but the availability of www.generali.gr may be affected by the equipment of the visitors/users and other communications networks or other causes. GENERALI is entitled, at any time, with or without prior notice, to temporarily shut down all or part of www.generali.gr and make change in its nature or its content, for maintenance, upgrade or other purposes.
GENERALI during the use of www.generali.gr website is not responsible, indicatively and without limitation, for a. any damage caused to the visitors/users; b. any inaccessibility of visitors/users; c. total or partial interruption of its functionality; d. delay or poor quality receipt of services; e. loss of any type of service content; f. existence of any kind of error.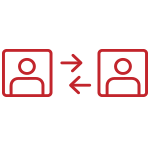 Obligations of visitors/users
Visitors/users of the website when visiting and using it are required to follow the rules and regulations of the legislation, including the telecommunications, copyright protection and unfair competition laws, to abstain from any illegal and abusive and inappropriate behavior and practice when using the website, otherwise they are responsible for any damage that may be caused to GENERALI or a third party due to the illegal and improper use of www.generali.gr website by them. In case of any claim or action brought against GENERALI, arising from any form of violation by the visitors/users, they are obliged to intervene in the relevant proceedings and to compensate GENERALI in case it is forced to pay compensation or other expenses.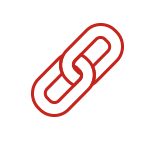 Links to other websites
GENERALI is not responsible for the content of websites that are linked to this website. Visiting any website linked to this website is of the sole responsibility of the visitors/users, who should address any problem to the respective websites, which bear the sole responsibility. Visitors/users are obliged to accept the terms of use of these websites and to address anything that occurs during their visit or use to the providers of these websites.
References to other websites are made for the convenience of visitors/users of GENERALI's website and do not establish any kind of commitment, guarantee or
encouragement for anyone.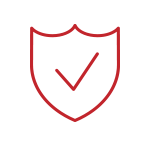 Privacy
The management and protection of www.generali.gr website visitors/users' personal data is governed by the applicable National and Community Legislation and Laws 2472/97 and 3471/2006, as in force. This data are never disclosed to third parties, except as provided by law only to the relevant Authorities and their personal character is totally preserved. All data maintained on this website are designated for GENERALI's customers to provide advice, improve services provided to the visitors/users of www.generali.gr, for establishing their needs, desires and expectations.
Visitors/users, at any time, in accordance with law, may exercise the right of access, correction or even objection by a written statement/e-mail addressed to GENERALI's headquarters.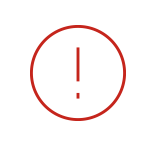 Cookies
www.generali.gr website uses Cookies for optimal operation, proper visitors/users' browsing and connection, as well as traffic analysis. If visitors/users do not wish to use cookies, they may disable the cookies in each browser they use, but this may affect the ease of navigation in the website.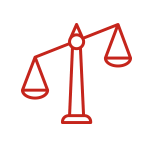 Applicable Law - Courts Jurisdiction
This Use Agreement is governed by the provisions of Greek law, European Union Law and relevant international treaties, and it is construed in accordance with rules of good faith, commercial practices and the economic and social purpose of rights. To resolve any dispute arising from this contract, its validity, its interpretation and operation of www.generali.gr website, the exclusive jurisdiction is of the courts of Athens.
If some Term of Use is found invalid or voidable, it automatically ceases to apply without prejudice to the validity of the remaining terms. Any modification of the Terms of Use shall be effective only if made and reported in writing and incorporated in the Terms of Use of this agreement.